Goaltender's BFF
Our goaltender programs have been operating for 29 years. We have seen and used many teaching tools over the years to assist us in our training sessions. Last year I was introduced to the Pro – Angle device – WOW! From that device, I discovered two other winners. If you are keen on working with goalies, I suggest that you check out these three teaching tools.
Call Rick at 204-227-9931 for more information.
Go to goaltendersbff.com for more details or call Goaltender's BFF at 1-218-444-9977 or 1-218-556-2188
The Pro-Angle
Working with your goalie's positioning – attach 4 retractable ropes to each corner to create the perfect visual of the proper depth and angle required.
Add your own camera and video tape or take snap shots to assist your instruction. This device is the best that I have seen.
The Deflector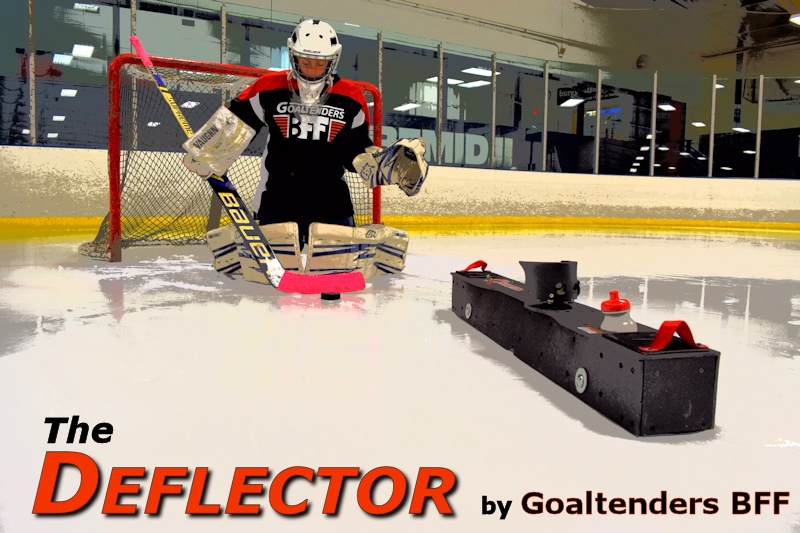 Working with redirects and deflections, the Deflector allows you to rebound shots on and off the ice from anywhere in the zone. A camera holder allows you to video tape or take snap shots to assist your instruction. The goalie will need to stay compact in his movement because the puck can raise up off the ice.
Tip and Screen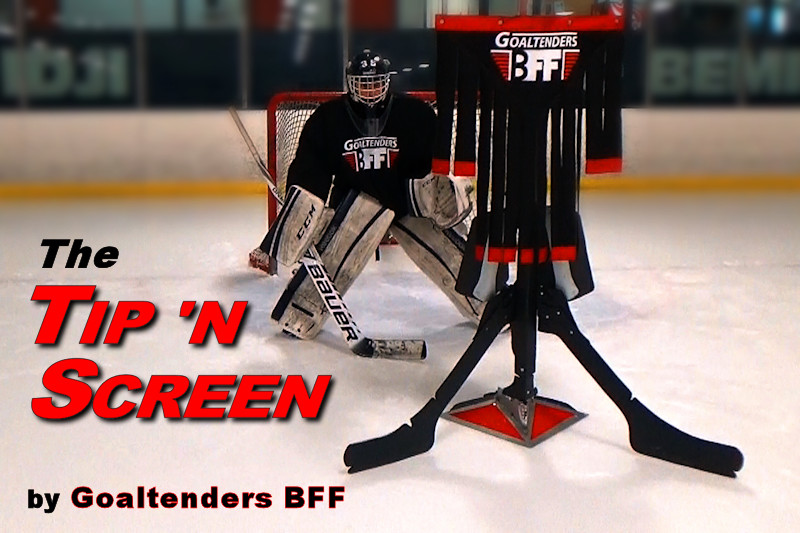 Working with tips and screen shots – this is a fun device that allows you to simulate traffic and emphasizes good tracking skills – depth selections and recoveries. Goalies love these drills.